How To Tell If Your Vehicle Needs An Oil Change
Routine oil changes are a crucial aspect of vehicle maintenance and ensure the upheld performance and longevity of your vehicle throughout its lifespan. Here are a few things that might indicated your engine oil needs to be changed:
Oil Level and Color
Use the dipstick to check vehicle's engine oil level and examine the color of the oil - if the level is low or the oil is a dark brown or black, it's time for an oil change.

Mileage
Conventional oil typically requires a 3,000-mile change interval, while synthetic typically lasts for a 6,000-mile change interval. Consult our service center or your vehicle's owner manual to determine your proper oil change interval.

Rough Engine Idle
As the oil cracks and becomes less efficient at lubricating your engine's components, a rough idle and less smooth performance may be encountered.
Oil Types
Different vehicles and driving styles require different types and grades of oil. We have many types of oil available to suit various driving styles, including a high mileage option. Our available oil types include conventional, high mileage, synthetic blend oil, and full synthetic.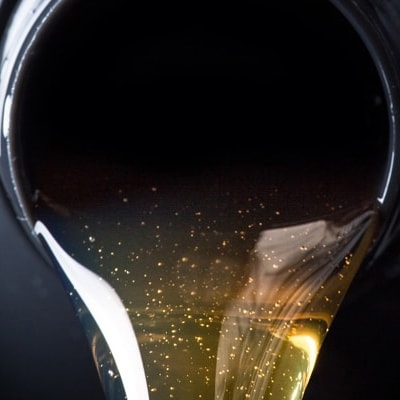 Multi Point Inspection
While our team performs our oil change service, they also scour your vehicle for any additional service requirements. Checking everything from fluid levels to your serpentine belt, our service technicians ensure your vehicle leaves our shop in optimal condition and alerts you to any upcoming service requirements your vehicle may need.
Why Change Your Oil Regularly?
While synthetic oils typically last longer than conventional oil, both oil types require consistent and regularly scheduled changes to ensure your vehicle remains in optimal condition. Regularly changed oil is both a preventative insurance against engine deterioration, and a crucial maintenance task to ensure your vehicle remains running smoothly and safely throughout its lifespan.